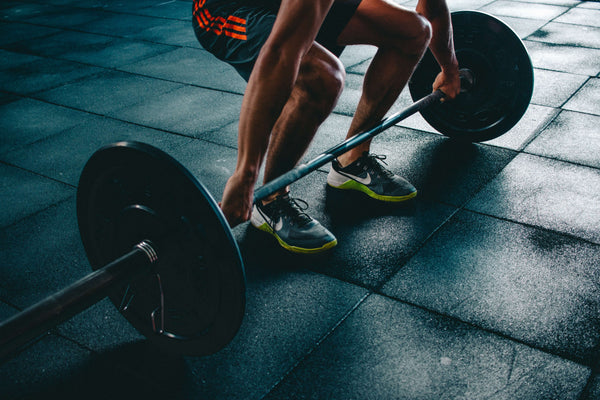 【3-in-1 Dumbbell To a Barbell】 This Adjustable Dumbbells set can be connected by the connecting rod and become a barbell or an AB Wheel to meet the needs of the upper and lower body workouts, which helps tone and sculpt your abdomen, arms, shoulders, back, chest and leg. This hand-held design allows you to do dumbbell, barbell training,  Ab rolling and even single-use movements to build your muscle and Abdomen at home or office.

【Double Nut Anti-Slip Design】 there is many bump slot on the nuts which will fit tightly when you tighten the two nuts, it can also prevent you from the risk of weight plates falling off during the workout. To bring you a better experience, we give you an extra set of non-slip nuts as a spare.

【Home Gym & Environment Protection】 For people who need to exercise at home, this dumbbell set is the best addition. The 66 lbs weight plates and the switching mode of dumbbells and barbells allow you to get the same exercise intensity as the gym at home. This set of equipment uses environmentally friendly PE dumbbells, filled with a fine iron powder cement mixture to protect the floor from wear.

【Detachable Adjustable Weight】Multiple uses this dumbbell are ideal to exercise arms, chest, back, core, and legs. You can adjust this dumbbell from hand-held 2.75 lb to barbell 66 lb. There are four different sizes of dumbbell pieces for you to choose from. 

【Customer Care 】PIN JIAN is a professional fitness brand dedicated to simplify your home gym and provide the best quality home fitness products. Let you get the same full-body exercise intensity at home as the gym. Please contact us once you find a product received has failed your expectation, our customer service will try our best to respond to your satisfaction.